DOUBLE HELIX DYNAMICS
"The double helix model is the most dynamic model I have encountered.  I love the spreadsheet of research findings — it establishes a wonderful framework of the research, and clear presentation of the complexity of development.  His writing style brings the material to life and makes the perspectives presented useful for encouraging development at all levels.  I have learned from Peter's patient and creative way of teaching and encourage others to learn from his writings as well."  David Lewis, LCSW (4/28/16) [former student and clinical intern]
David was voted the 2020 Social Worker of the Year in the State of Virginia!  He has also agreed to be my intellectual heir, inheriting this website and all my intellectual property and paraphernalia.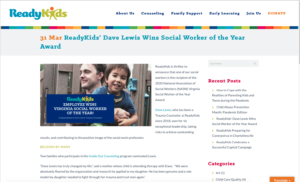 Before his death in October 1977, Bhuwan Lal Joshi was my thesis sponsor and described my model as a "cognitive spinal cord."
Here is the final evaluation of my bachelor's thesis, bringing together the double-helix model and the empirical research on development during infancy: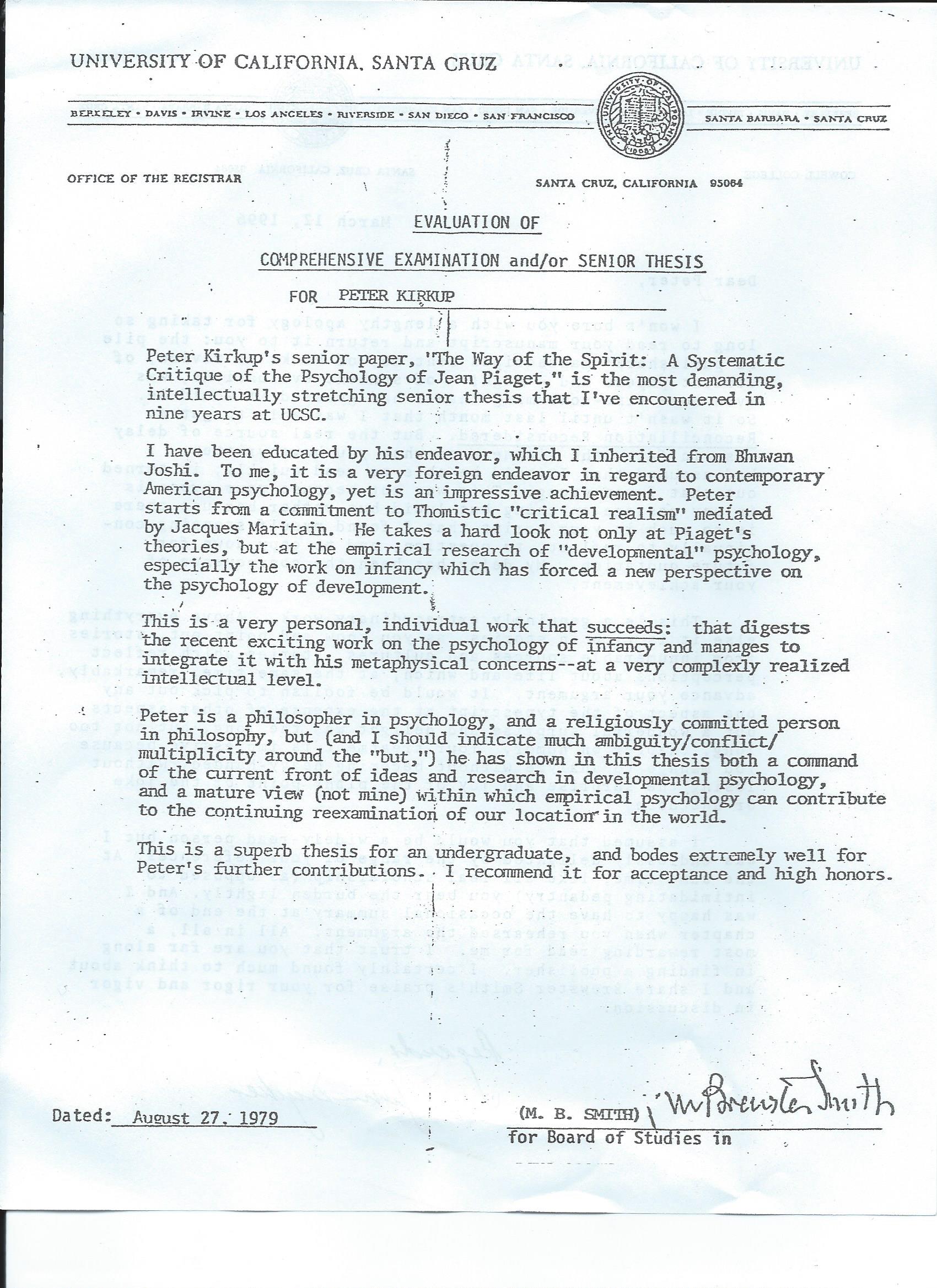 I learned the research on development during infancy from Harriet Oster, PhD, from her class at UCSC in the Fall of 1977.  Based on my performance, she invited me to audit a graduate seminar on observational skills of attachment behaviors.  This was my introduction to empirical research, which served me well in designing the pilot project I did in graduate school on language development, as well as my career in community based clinical social work.  Here is Oster's narrative evaluation of my performance in her class: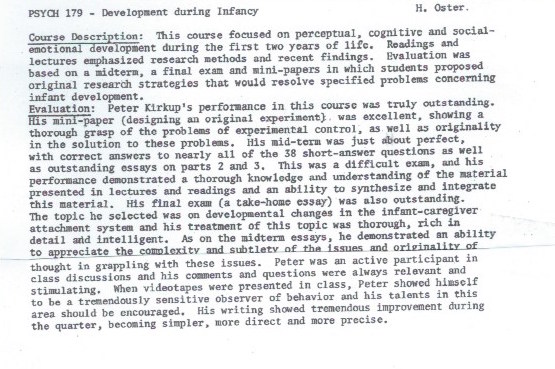 After getting my Masters Degree in Social Welfare, I started writing and publishing on the topic of forgiveness, initially requested by Donald T. Saposnek, PhD., for an article in Mediation Quarterly (1993).  The publication of that article led to two more publication requests, and a speaking engagement at an international conference on forgiveness hosted by the University of Utah.
PROJECT FORGIVENESS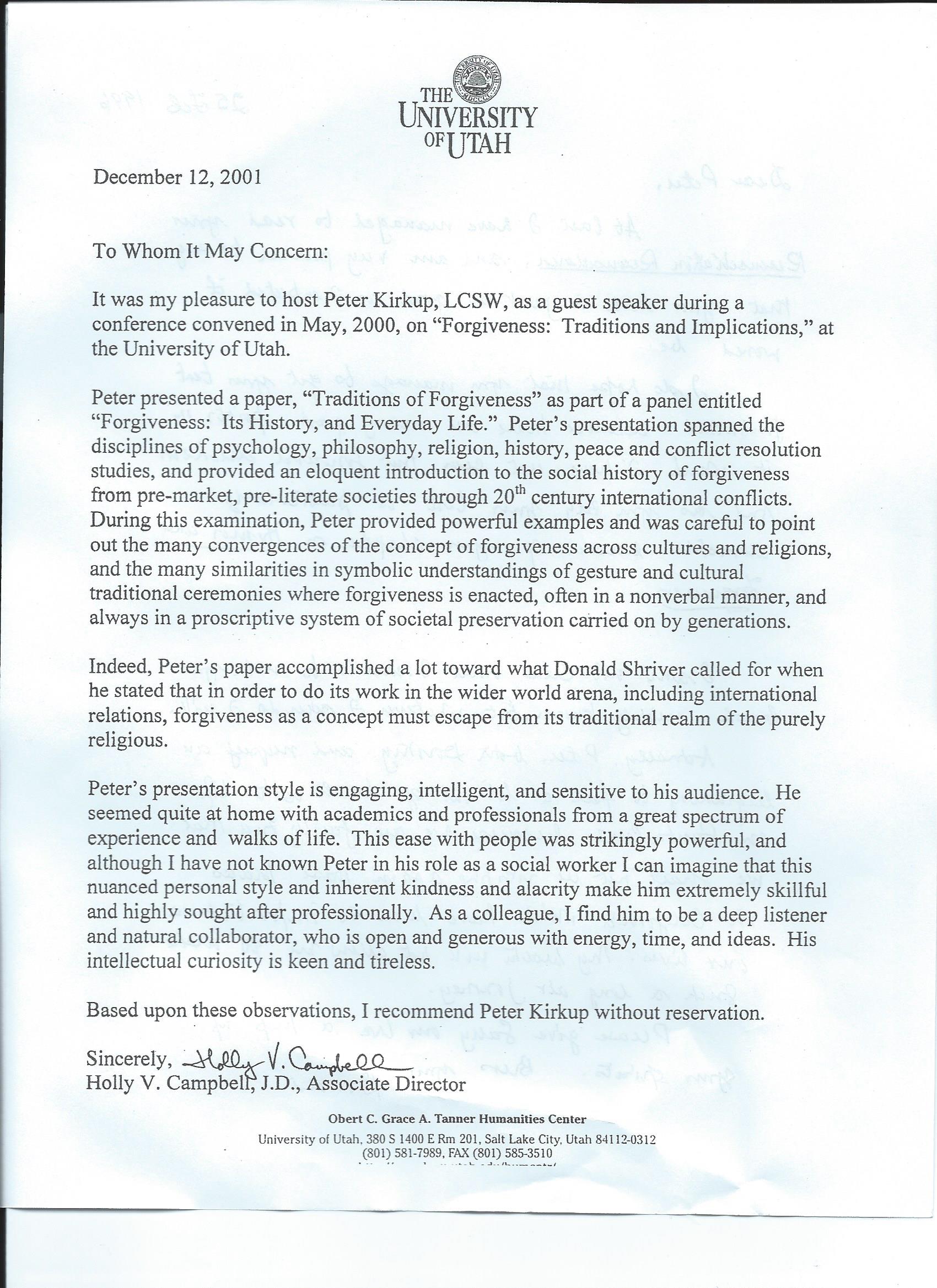 More about the Tanner Humanities Center
These writings led to the development of a book manuscript that was never published.  A unique feature of this manuscript is the chapter on Humor and Forgiveness, which has enjoyed heavy traffic on this website.  Here are some academic reviews of the manuscript: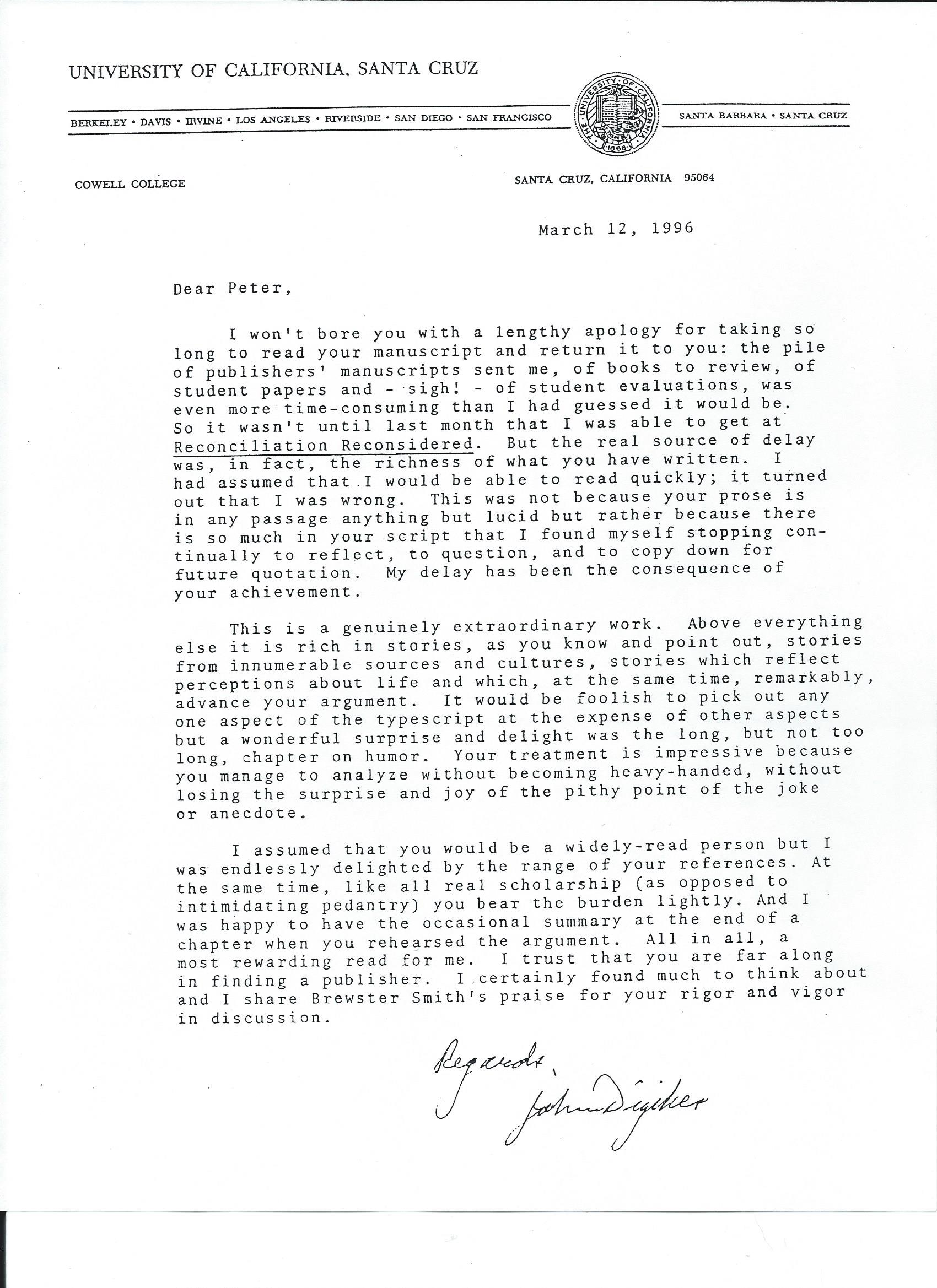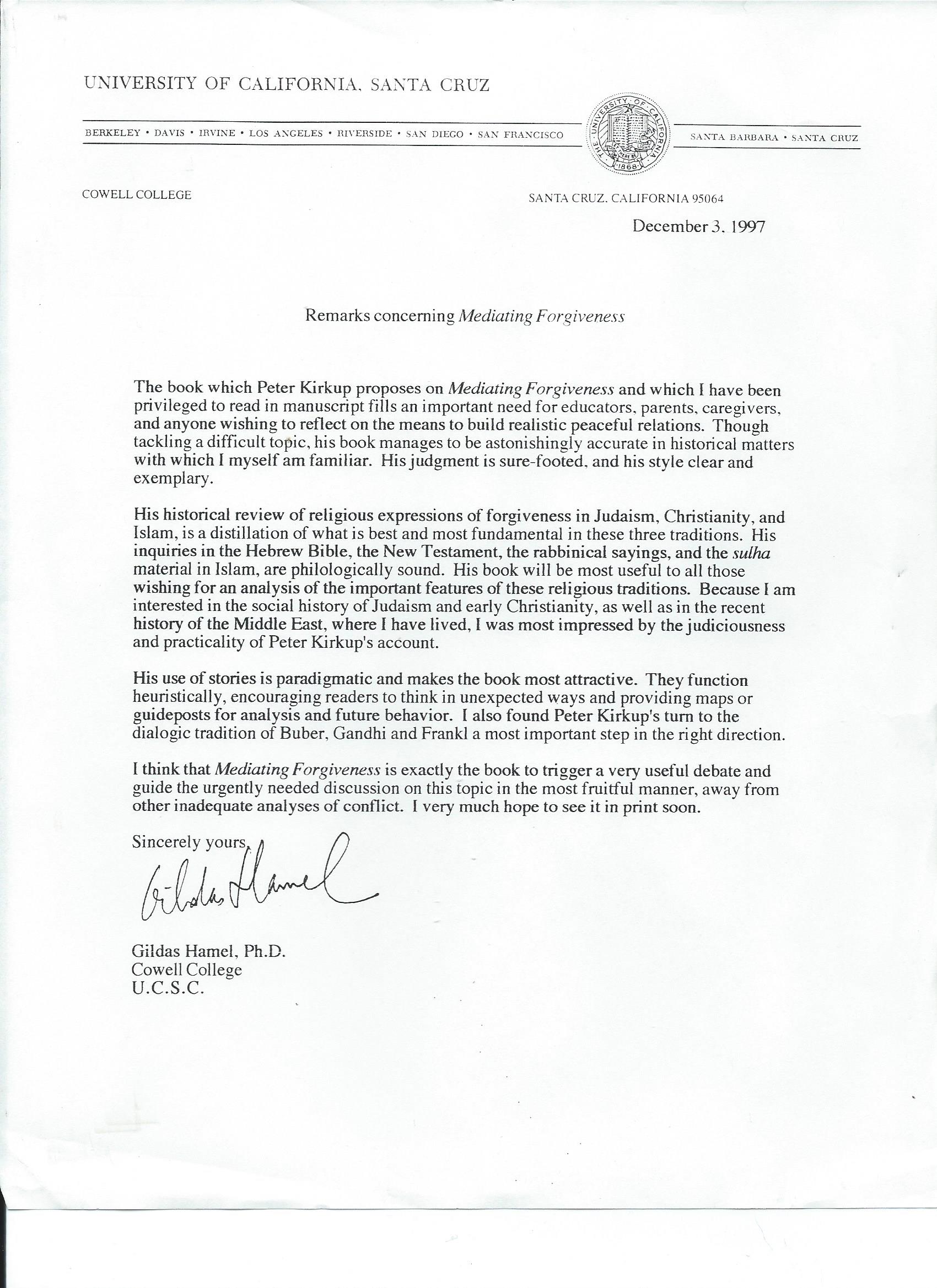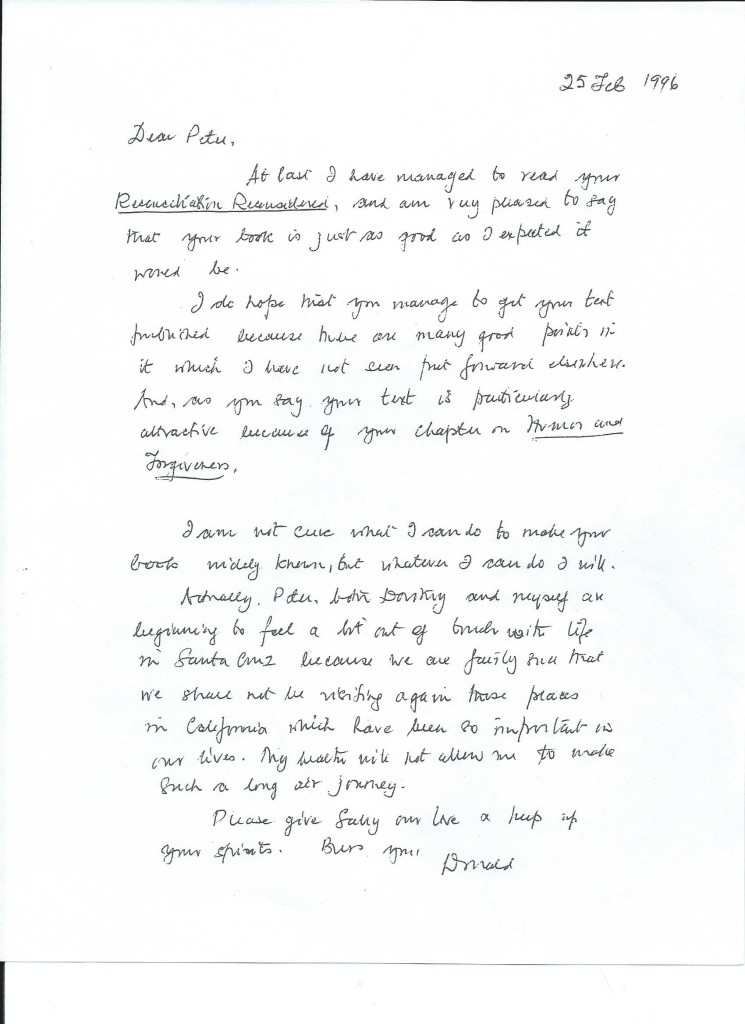 Dear Peter,
At last I have managed to read your Reconciliation Reconsidered, and am very pleased to say that your book is just as good as I expected it would be.
I do hope that you manage to get your text published because there are many good points in it which I have not seen put forward elsewhere.  And, as you say, your text is particularly attractive because of your chapter on Humor and Forgiveness.
I am not sure what I can do to make your book widely known, but whatever I can do I will.
Bless you, Donald
About Donald Nicholl, author of Holiness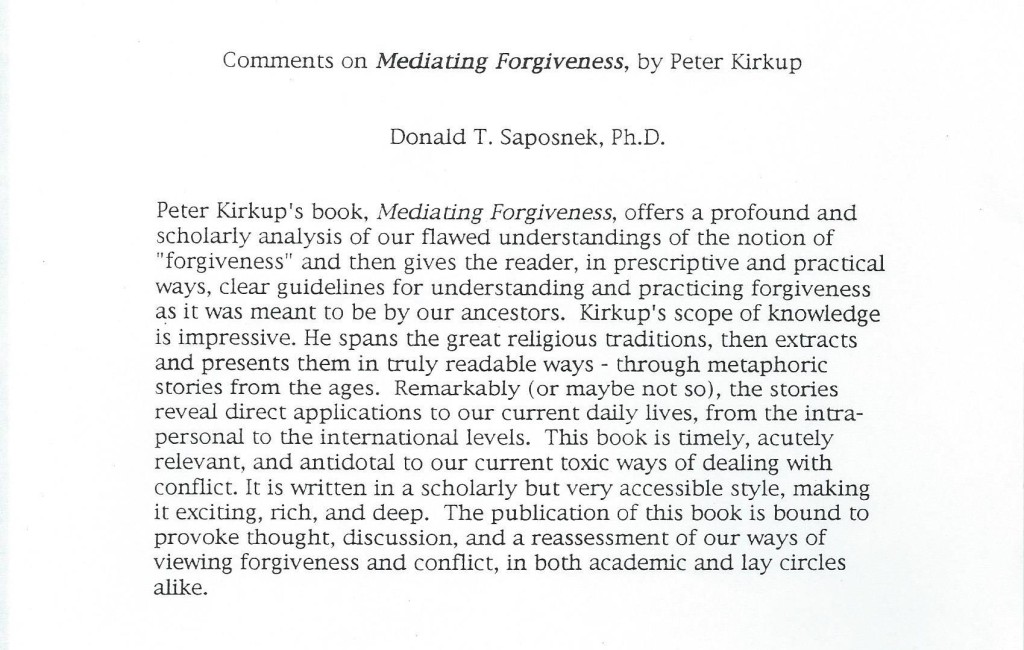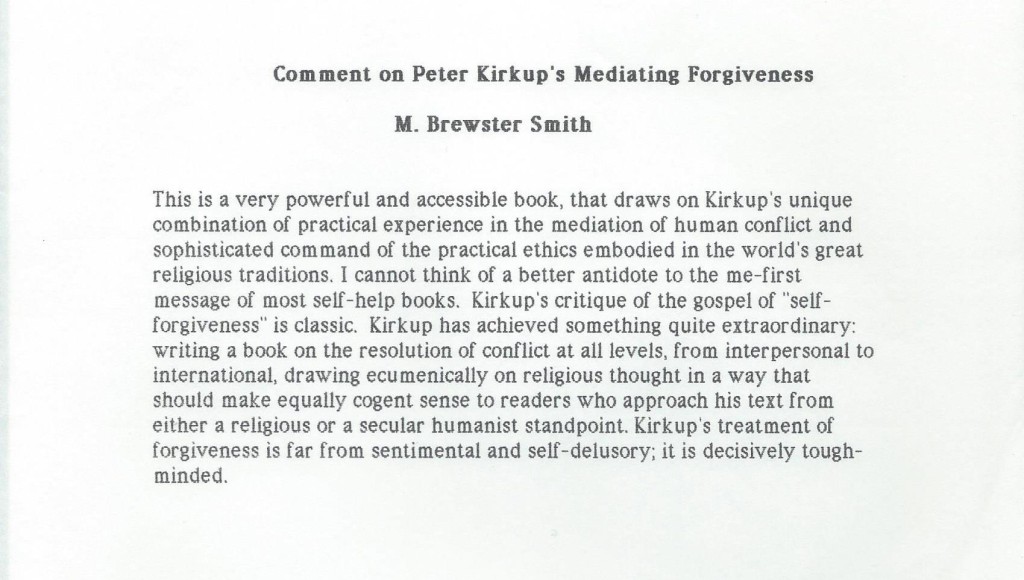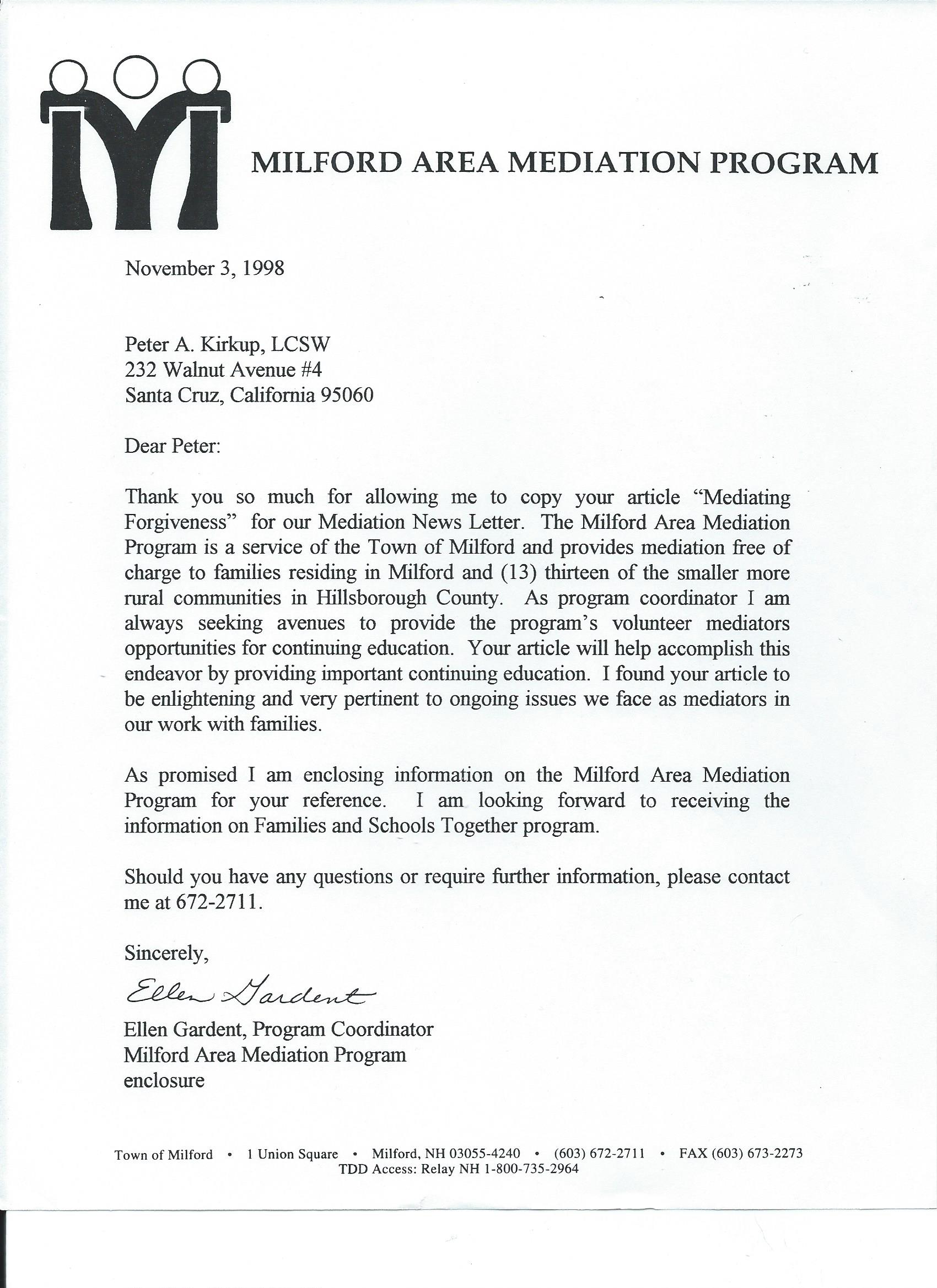 More on Milford Area Mediation Program 
Here are some letters of support concerning my clinical activities at low-income schools:
SELF-CONTROL TRAININGS AND SCHOOL-BASED SERVICES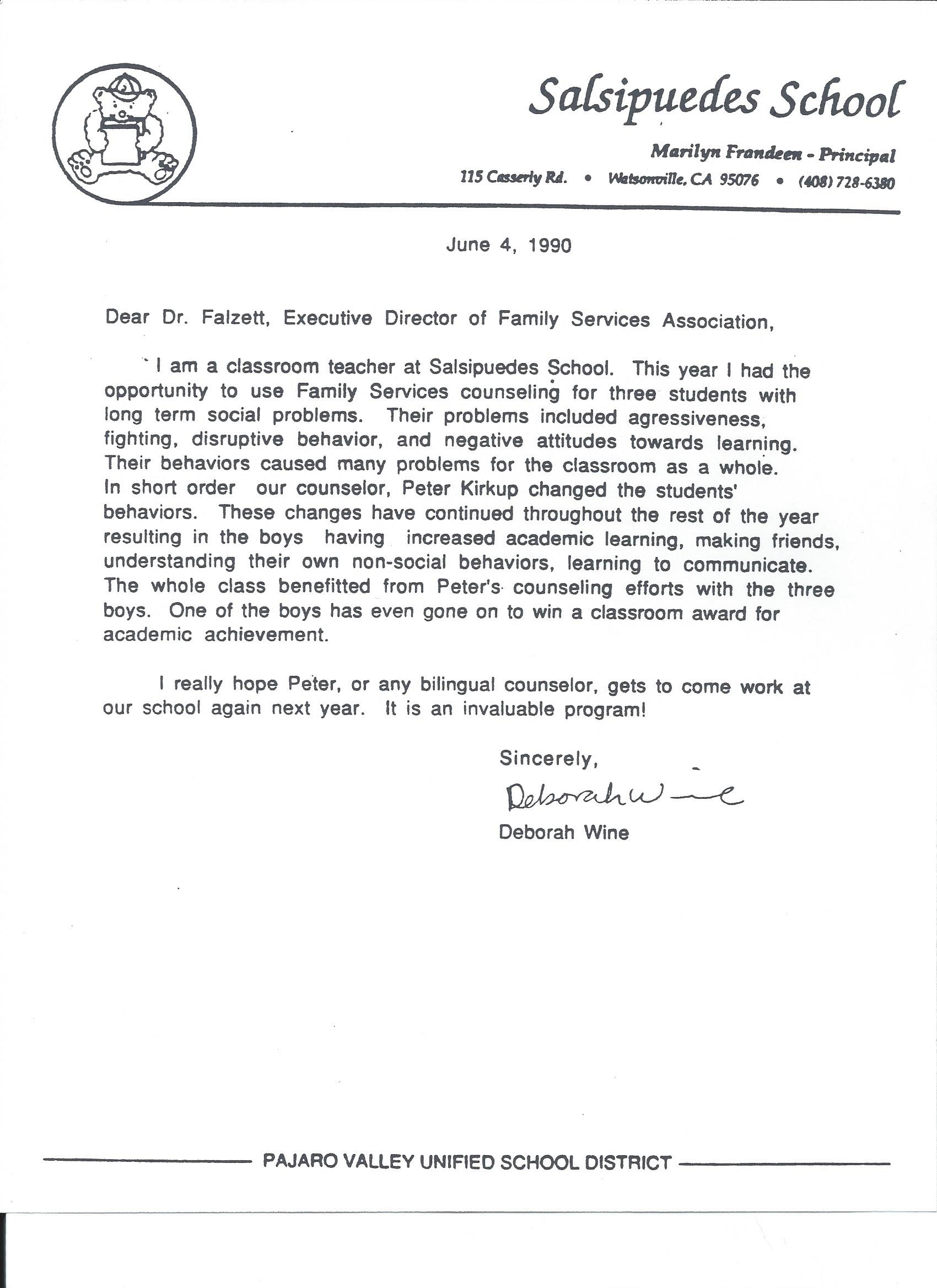 For a write-up of this program, click here.  This training is a favorite among my students who work with impulsive/aggressive boys.
Finally, here is a letter of thanks I received from a Special Education district administrator after an Individual Education Plan (IEP) meeting in which I was responsible for the mental health recommendations.  In spite of all of the best intentions, IEP meetings can become forums of all-out war with multiple hidden agendas.  My training in conflict mediation helped me to be "in it but not of it" — helping parents and teachers work together to help the student learn in the least restrictive environment.